Service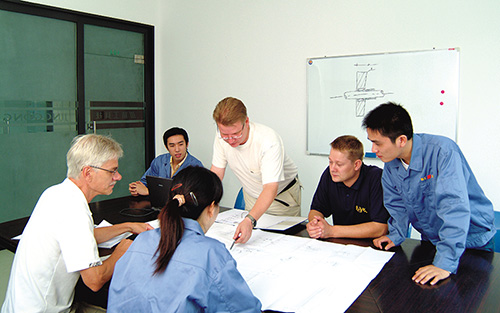 Design & Consultation
We employ over 50 engineers in our independent research institute specializing in the development of roll forming machine lines. This team of engineers is comprised of experts in machinery, hydraulic technology, and electrical engineering. They work hard to design and develop our products as well as assist customers in customizing products according to their individual needs.
Processing & Production
We are equipped with a full assortment of production equipment, including machine tools, grinders, and CNC lathes which are applied in the processing of our building material equipment. We manufacture sandwich panel lines, cold roll forming machines, racks of steel structure production equipment, rollers, chain plates, and more in our factories. This allows us full control over the quality and costs of each stage of production.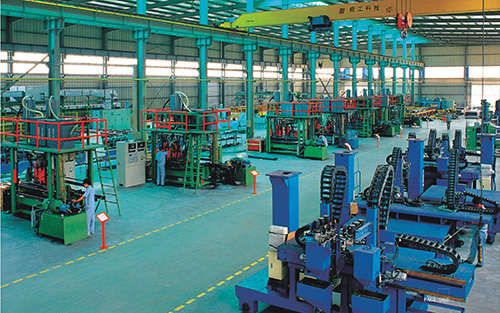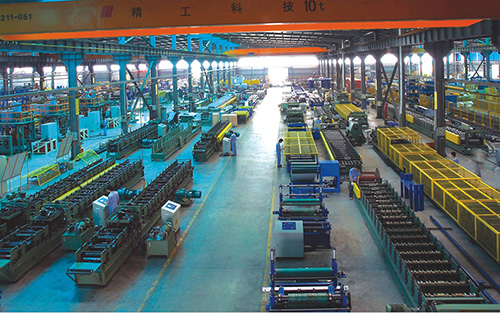 Assembly
Our staff in the general assembly department average over 10 years of industry experience, optimizing our production capacity and ensuring the control over the accuracy of the components of the equipment.

All processes are strictly monitored by the quality inspection department including accessories processing, installation quality and system testing, enabling a qualification rate of 100%.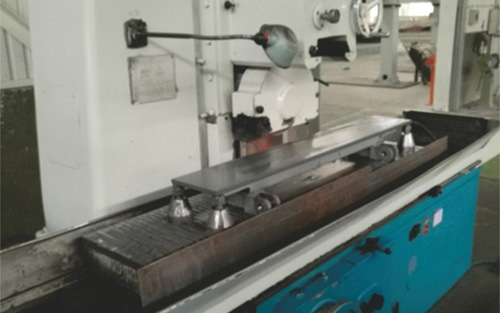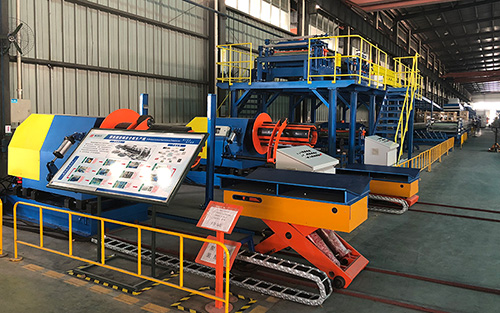 On Site Services
We will provide you with complete after-sales services. We will send 2 or 3 engineers to help install and debug the equipment, then teach your workers how to properly operate and maintain the equipment.
Online Services
Every batch of products dispatched from the factory is thoroughly documented. If you have any problems with our machines, we can offer online services to ensure the problems are fixed in a timely manner.
Upgrading and Reconstruction
If you want to buy more composite panels or improve the automation of the machines, you can contact us. Our technical team can upgrade and reconstruct your existing machines/panel lines.
Parts Supply
After finishing all new orders, we will deliver goods and necessary parts to make sure that you can operate the machine at the desired capacity after debugging. You can buy our motors, hydraulic valves, pumps, electrical equipment and other parts from your local supplier.