JH H-Beam Welding Line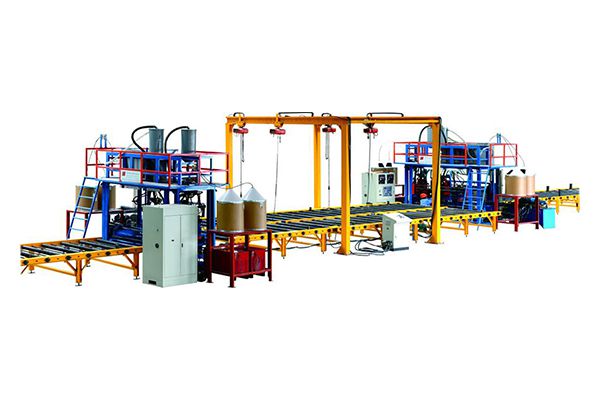 JH H-beam welding line consists of assembling machine, front welding machine, turn-over device, back welding machine and transmission conveyors. It is used to assemble the H-beam with 180°turning over and transmitting, etc. The annual welding capacity is 8000 tons.
Performance characteristics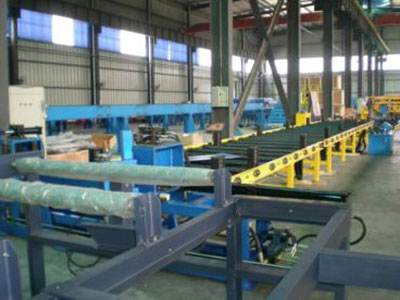 1. Position fixing station: The position fixing station is used to transport the steel plate to the required position and form them into H shaped profile, and it can adjust the position of web and flanges slightly keeping the H-profile unchanged. The all operation steps are finished through control panel.
2. Main welder: Main welder is America Lincoln welding machine; adopt welding technology of single-side double-wire arc welding. It features easy operation, high automation and even welding results.
3. Sheet feeding device: The hydraulic cylinder controls the lifting of pressing roller
4. Turning over device: This device is used to turn over the welded H beam on one surface, so that you can weld the other surface of the H beam. The turning over device and conveyor has independent operating buttons.
Technical Parameters
Item
Parameters
H-beam specs
Web width(mm)
300-1200
300-1500
Web thickness(mm)
3-10
3-12
Flange width(mm)
150-500
Flange thickness(mm)
5-16
5-20
H-beam length(mm)
4000-15000
H-beam weight(kg)
4000
Inclination of H-beam
≤15°
Total Power
64KW+90KVA×4