Slitting Line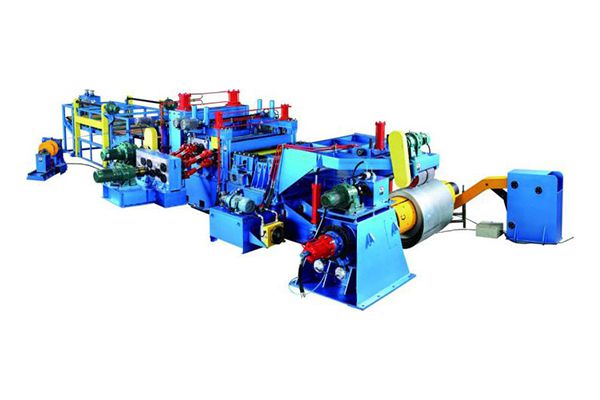 This machine is special equipment for uncoiling, slitting and recoiling the steel sheet according to the requirement of the client. It mainly consists of uncoiler, leveling system, shearing system, slitting system, scrap handling system, recoiling system, unloading system and so on.
We can design and manufacture our slitting lines to suit your required specifications.
Performance characteristics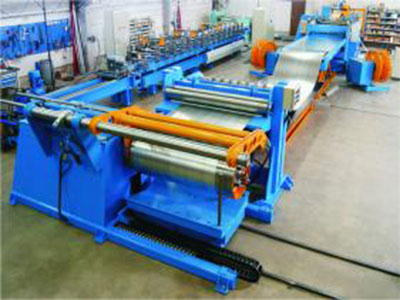 1. Coil loading car: It moves forward and backward, and can lift the coils. Max. capacity:20T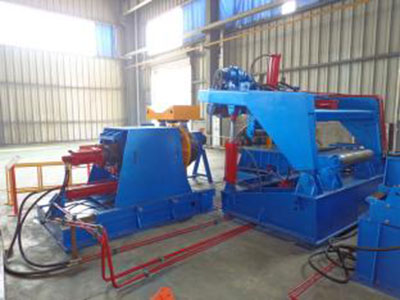 2. Decoiler: This decoiler is double drum shaft double bearing type
Suitable coil ID: Φ508/Φ610
Coil width: Max.1500mm
Max. capacity: 20T
3. Sheet feeding device: The hydraulic cylinder controls the lifting of pressing roller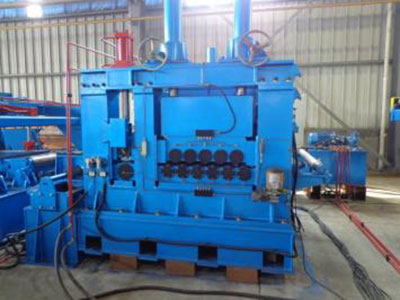 4. Leveler: The roller leveler is equipped with 5 leveling rollers and 2 pinching rollers.
5. Shearing system: Adopt hydraulic valve shear and it is used for cutting off the both ends of sheet.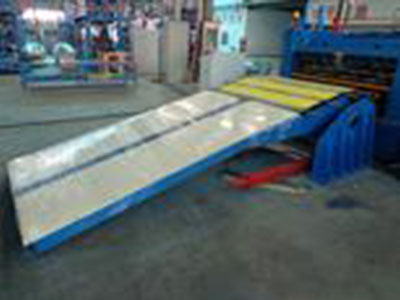 6. Loop: The loop is used to adjust the coil speed when it enters the measuring device
More Details
Slitter

Scrap handling

Recoiler
Technical Parameters
Item
Parameters
Model
JZ-3×1600
JZ-6×1600
JZ-8×1600
JZ-12×2200
JZ-16×2200
Thickness(mm)
0.3-3.0
1.0-6.0
2.0-8.0
2.0-12.0
3.0-16
Coil weight(T)
35
35
35
35
40
Width(mm)
800-1600
800-1600
800-1600
800-2200
1000-2200
Finished product min.width(mm)
35
65
75
75
75
Line speed(m/min)
0-120
0-60
0-40
0-30
0-20
Power(KW)
200
220
160
130
150
Mechanical area(m)
8×22
10×28
10×30
10×35
13×30